Best
LACHMANN SUB

loadout in Modern Warfare 2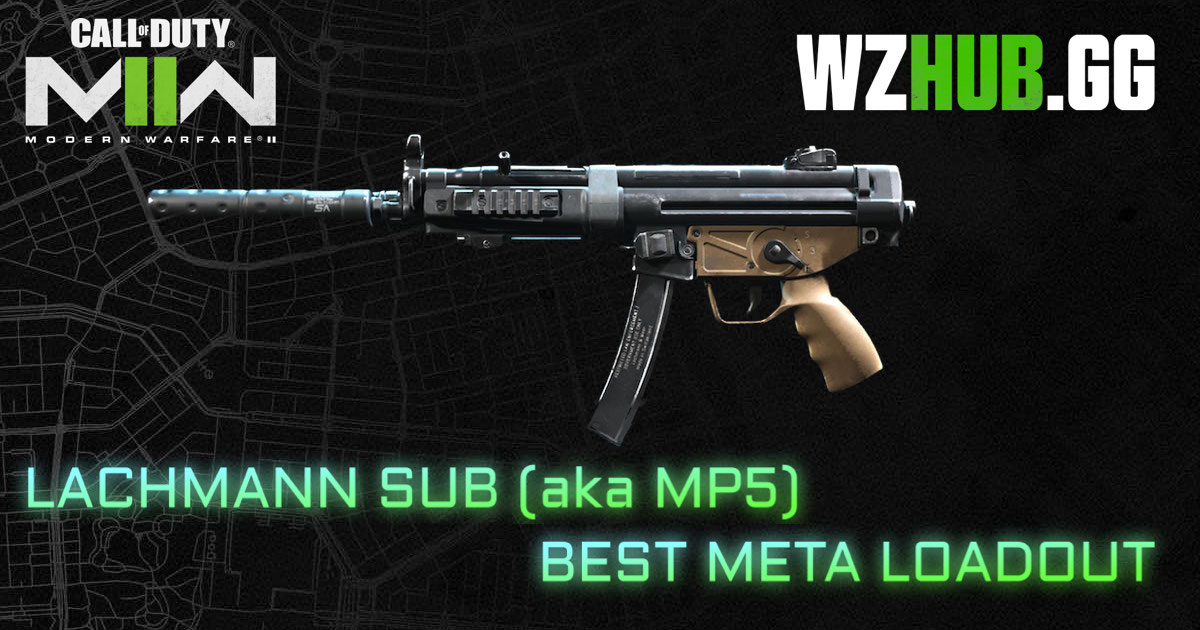 | | |
| --- | --- |
| Muzzle | SA SCHALLDAMPFER 99 |
| Barrel | FTAC M-SUB 12" |
| Stock | FT MOBILE STOCK |
| Underbarrel | VX PINEAPPLE VERT GRIP |
| Magazine | 40-ROUND MAG |
| Receiver | LACHMANN SUB |
Playing the long-awaited beta and not sure where to start? We've built for you one of the best LACHMANN SUB build.
Why choose the LACHMANN SUB?
LACHMANN SUB (aka MP5) appears in almost every game of the Call of Duty series in the modern setting. The COD universe simply cannot exist without this legendary weapon. In Modern Warfare 2 this weapon has a special name - LACHMANN SUB. This is due to several things, firstly it is due to licensing problems, and secondly it is now a Receiver, an innovation in the new gunsmith.
The main feature of the LACHMANN SUB (aka MP5) is the ability to build both a supermobile submachine gun with the ability to fire from the hip, and a fairly good close/medium range assault weapon.
What is the best build on the LACHMANN SUB?
At the beginning of the article you can see the cards with the current builds for LACHMANN SUB, they are based on the BETA version of Call Of Duty Modern Warfare 2. The builds will be updated with the release of updates, patches and hotfixes.
What perks to use with the LACHMANN SUB?
As you may have noticed, in Modern Warfare 2 has changed the system of perks. Now you can choose two main perks that will be available to you from the beginning of the match, as well as two additional perks that are activated during the match.
Best Perks for LACHMANN SUB:
Battle Hardened (will save you from stuns, shock sticks, etc)
E.O.D. (the best against Semtex and Thermite)
Fast Hands (faster reload and swap to secondary weapon)
High Alert or Ghost
What to take as a second weapon along with the LACHMANN SUB?
You can take as a second weapon assault rifle (for this you must select Overkill perk) or other short-range weapons if you plan to play only at close range.
Options:
M4, M16, FTAC Recon
Expedite 12 (shotgun)