Best
M4

loadout in Modern Warfare 2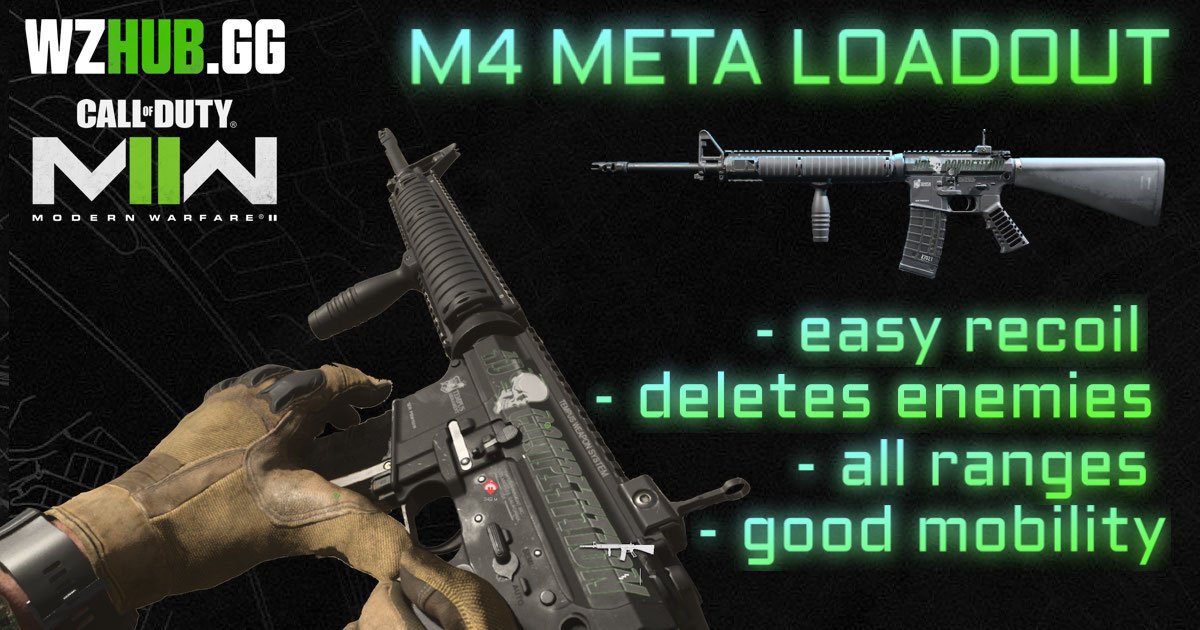 | | |
| --- | --- |
| Muzzle | FORGE-TAC CASTLE COMP |
| Barrel | TEMPUS HIGHTOWER 20" BARREL |
| Stock | DEMO PRECISION ELITE FACTORY |
| Underbarrel | LOCKGRIP PRECISION-40 |
| Rear Grip | PHANTOM GRIP |
| Receiver | M4 |
Playing the long-awaited beta and not sure where to start? We've built for you one of the best builds on M4.
Why choose the M4?
This weapon has already appeared many times in the Call of Duty series, and this time is no exception. It's currently the first available weapon (and platform) at the launch of the BETA, and it's likely to be open at release too from the start. It's a pretty easy to control weapon, with this platform starts the progression of the receiver tree through which you will open up access to other modifications on the same platform.
What is the best build on the M4?
We've put together one of the best builds with which it will be easier to control weapons and which will not slow you down so much. You can see the current build at the beginning of this article.
What perks to use with the M4?
As you may have noticed, in Modern Warfare 2 has changed the system of perks. Now you can choose two main perks that will be available to you from the beginning of the match, as well as two additional perks that are activated during the match.
Best Perks for M4:
Battle Hardened (will save you from stuns, shock sticks, etc)
E.O.D. (the best against Semtex and Thermite)
Fast Hands (faster reload and swap to secondary weapon)
High Alert or Ghost
What to take as a second weapon along with the M4?
Not many weapons are available in BETA, so the choice is quite sparse at the moment. You should have the X13 Auto in Side Impact skin available in your inventory. Automatic pistol (aka Glock), the spread is strong but the rate of fire is high, use only at close range as a backup (complete with the perk Fast Hands).