Best
EX1

loadout in Warzone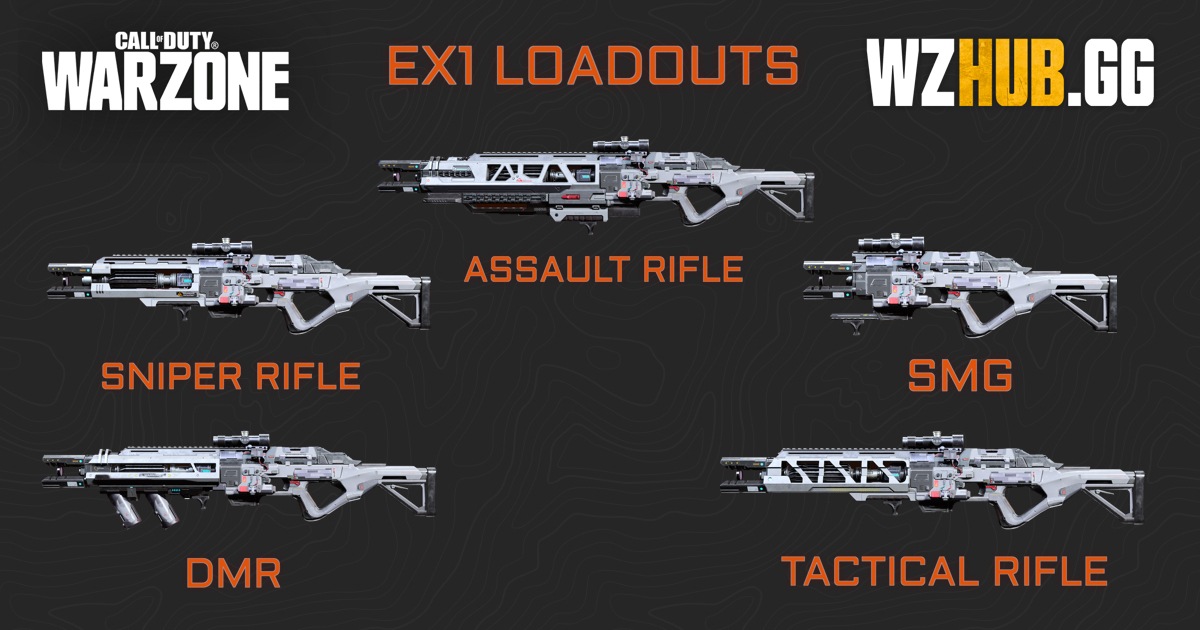 | | |
| --- | --- |
| Muzzle | COIL AMP |
| Barrel | SD INSTANT GRAT |
| Optic | SLATE REFLECTOR |
| Stock | AC-TITANIUM ANCHOR |
| Underbarrel | ION HAND STOP |
| Magazine | ROYAL-PV CELL RESERVE BATTERY |
| Rear Grip | TAPED GRIP |
| Perk1 | FLEET |
| Perk2 | ON-HAND |
This is not the first time EX1 is featured in the Call of Duty universe. For the first time this weapon appeared in the game Call of Duty: Advanced Warfare, which took place in near future. Now the developers decided to add EX1 to Vanguard, despite the fact that this weapon has nothing to do with World War II. Therefore, the same weapon comes to us in Warzone.
How to unlock EX1 in Warzone & Vanguard?
You can unlock it in two ways:
Buy a premium battle pass that will immediately take you to level 15 and give you instant access to EX1
Simply level up your battle pass to level 25 and get a new weapon for free
This gun is available only for Vanguard and Warzone, you can't equip it in other Call of Duty titles.
What is EX1 in Warzone & Vanguard?
The EX1 has distinctive features that other weapons do not have. First, the barrels that dramatically change the type of weapon. One barrel makes it a sniper rifle capable of powerful shots with a delay for increased damage. Another barrel makes it a semi-automatic rifle like DMR (burst fire), the third barrel makes it a submachine gun, and so on.
WARNING: the choice of barrel directly affects the magazine capacity. For example, if you choose a barrel to make a rifle out of it, you thereby reduce the magazine capacity, it should be kept in mind.
Which EX1 loadout is META?
On the site you see the current information and the date of the last update of the build. We promptly make adjustments to the builds according to the information received.