Best
RA 225

loadout in Warzone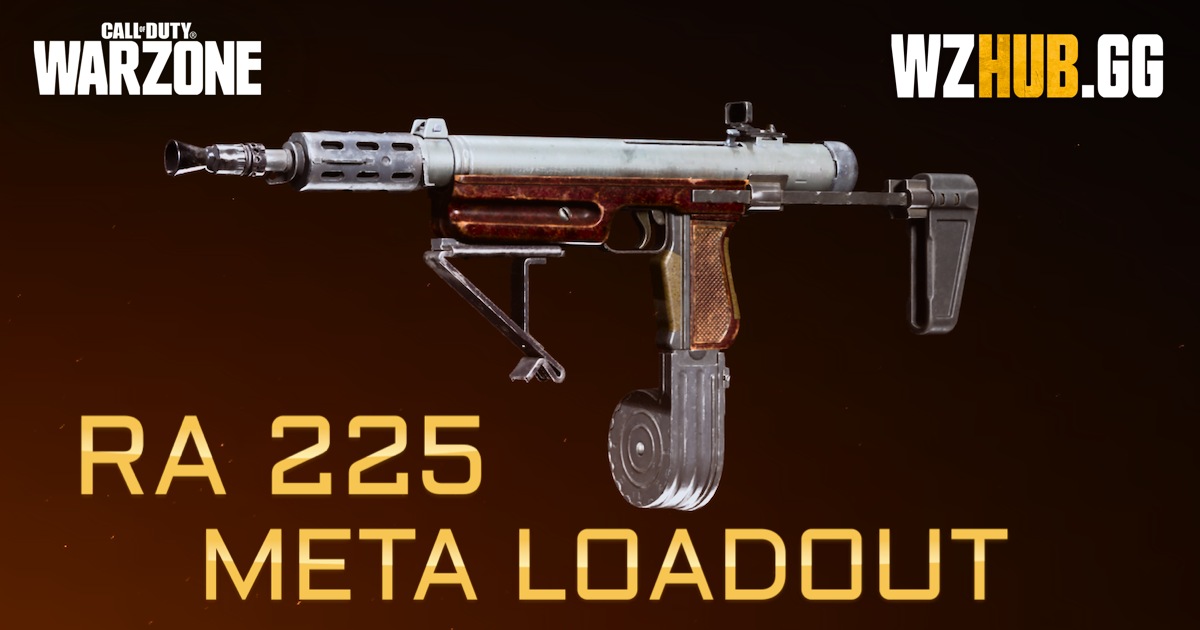 | | |
| --- | --- |
| Magazine | 9MM 55 ROUND DRUMS |
| Ammunition | LENGTHENED |
| Underbarrel | MARK VI SKELETAL |
| Perk1 | MOMENTUM |
| Stock | MORAVEC MB |
| Perk2 | ON-HAND |
| Muzzle | RECOIL BOOSTER |
| Optic | SLATE REFLECTOR |
| Rear Grip | TAPED GRIP |
| Barrel | URBAN RAPID 11" |
This SMG has a high fire rate and a very mobile compact frame. The design is a bit like the AMP63 automatic pistol from Call of Duty Black Ops Cold War. Now there is still no certain opinion if this weapon will be META or if it will sink into oblivion. According to first reviews it is good enough, we will need more time to analyze it and also to gather more information on this weapon.
How to unlock RA 225 in Warzone & Vanguard?
You can unlock it in two ways:
Buy a premium battle pass that will immediately take you to level 25 and you only need to level up 7 more levels to get access to RA 225
Simply level up your battle pass to level 31 and get a new weapon for free
This gun is available only for Vanguard and Warzone, you can't equip it in other Call of Duty titles.
Which RA 225 loadout is META?
On the site you see the current information and the date of the last update of the build. We promptly make adjustments to the builds according to the information received.