Best
Vargo 52

loadout in Warzone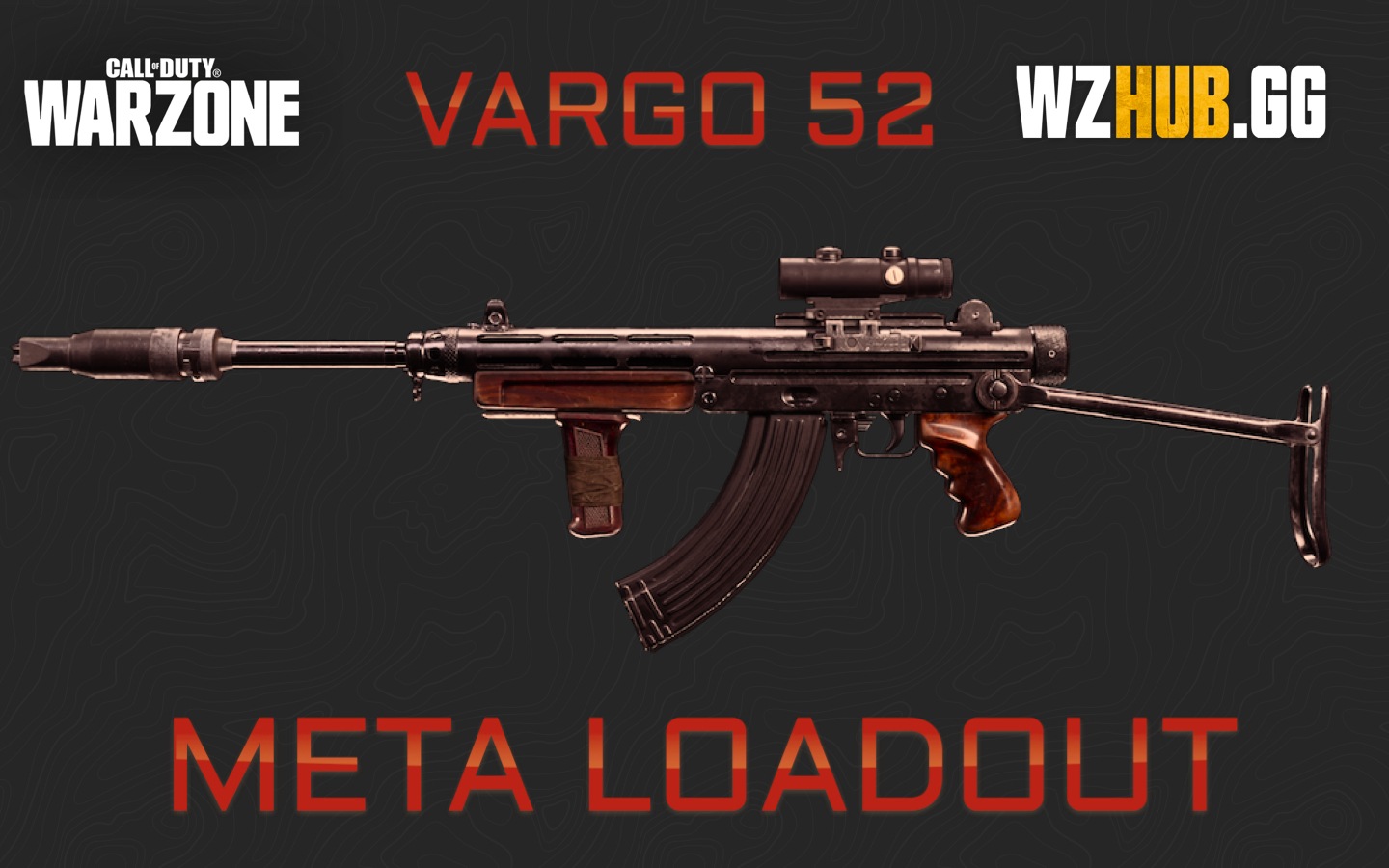 | | |
| --- | --- |
| Muzzle | GRU Suppressor |
| Barrel | 18.6" Task Force |
| Optic | Axial Arms 3x |
| Underbarrel | Spetsnaz Grip |
| Magazine | Spetsnaz 60 Rnd |
This gun was added to Warzone on March 4, 2022. Vanguard was already taking over and it was a surprise to see the new weapon from Black Ops Cold War. But despite this, Vargo 52 did not become popular and was not included in the top META ratings. From time to time PRO players used this weapon when playing in public matches or custom tournaments. But with the release of season 5, Vargo was buffed and maybe it will finally get into the META rankings and take its rightful place.
How to unlock Vargo 52 in Warzone?
You can unlock it in three ways:
To unlock the Vargo 52 Assault Rifle in Warzone, you will need to deal 1000 damage to enemies in 15 different matches while using an assault rifle (note that you can't leave match or it won't be counted)
You can also unlock it by killing 750 zombies using a triple Pack-A-Punch weapon in the Black Ops Cold War zombies mode
Purchase any bundle with it by using COD Points.
This gun is available only for Black Ops Cold War and Warzone, you can't equip it in other Call of Duty titles.
On the site you see the current information and the date of the last update of the build. We promptly make adjustments to the builds according to the information received. The current build listed on our site has remained the same for a long time, most likely it will remain the same forever.